Aluminum - the most ideal metal for patient room door
A hospital or clinic is the most vital premises where each and everything has its importance to keep patients under observation for better care and overall well-being. Even,
patient room doors
are also equally important that are required to fix outside the room for easy open and close without making any kind of noise. They should be made of lightweight metal with use of glass to see clear view inside for a better care of patient. For large hospitals and clinics or a chain of hospital, requirement of such doors is higher with a variety of other things.
For such durable and high quality doors, aluminum is the most versatile and ideal metal type that is lightweight and durable too. Using aluminum and similar other metals is the most common thing because of durable life and easy to open and close options. They don't make more noise; while bring to you a gamut of added benefits too. Aluminum hospital door frame systems are designed and developed by using innovative techniques and designs; while they are very much preferred in place of traditional wooden frame for giving a much higher installation, efficiency in comparison to wooden doors. It will also give a wide and higher opening for patient room that need by modern architect.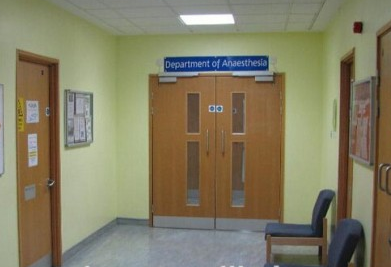 You can also choose custom hospital door size that are easy to configure as single or double sliding – either manual or automatic; while customization is also done for them. Such high quality and advanced patient room doors are versatile and come with amazing room door facing. You will get them in a variety of color combinations with 6 tempered glass window, stainless steel kick plate, panic bar and other hardware that are made available with the doors.
Hospital Door
No.1 Yiheng Rd. Xizi Industry District, Hechun Village, Lishui Town, Nanhai District, Foshan City
+86-13590618692