Durable Medical Doors – Choose the Best Range Online
Are you looking for some renovations in hospitals or clinic or want to build a new trauma center or large hospital?
Along with medical equipment and devices, you need to focus on various things like medical doors that are equally important and come with a number of added features and benefits. Choosing the best range of doors is important. For this, reaching the right manufacturer is one of the important decisions to make. You can get medical doors in a variety of types like hermetic doors that are available in various forms like sliding and hinged doors that are specifically designed for the areas like lab, hospital, medical center, and different other areas where requirements for strict control in airflow is required.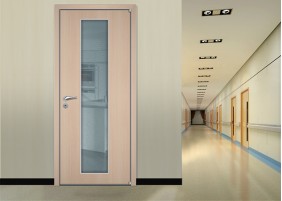 These advanced medical door are made of aluminum frame that come with PVDF coating and have a better performance in terms of anti-rustic hygiene and easy installation.
They are versatile HPL door facing options they come with advanced auto systems for hermetic sliding doors that will surely make the control system steadier and long lasting. In addition to this, such doors are counted as heavy duty aluminum hinge for all hermetic hinged doors that can carry weight over 100kg for door slab. Multi-color options are available to choose that is an added advantage for you. Here, what is more important than anything else is to choose the right hermetic door according to your room measurement.
SkomDoor is a one stop reliable designer and developer or high-grade and advanced medical doors that you can choose according to your requirement. Choose the best pair and place your order.
Hospital Door
No1 Xinxing Industrial Zone,Mashe,Lishui Town,Foshan,PR.China
+8613590618692