Functions of Patient Room Door at SAMECOM
The Patient Room Door is common in the hospital. As we know, the patients may spend most of their time in patient rooms in the hospital. This could be in the regular nursing wards, but also in the IC or maternity ward. In order to maintain a high level of patient safety, the rooms are designed on the basis of the patient's conditions or their needs or the doctors' suggestions. That means there are different functions of the patient room doors. Generally speaking, the functions are listed as following.
1. Avoid Noise pollution
If you have entered into the hospital, you may know that there are always a lot of people around. They are speaking or running as they need to, but they won't notice the sound that they produce may be noise to the other patients. With the high-quality of patient room door, the patients can be out of this trouble. And with different colors and designs of the patient room door, the patients may stay in a pleasant mood.
2. Avoid Risk of Infection
The Patients who are severely ill have a weakened immune system and are very vulnerable to infectious diseases. For example, in the Intensive Care ward in a hospital, it is important that as few harmful bacteria as possible can enter the patient rooms that could negatively influence patient safety. The use of airtight doors in the IC patient rooms can contribute to reducing infections.
3. Avoid Contagion Risk
In certain cases, the danger of contamination is so significant that the patient has to be completely isolated. For example, because the patient is contaminated, then the rest of the hospital has to be protected. Or because the patient has no resistance due to treatments, so the patients are cared for in a completely airtight quarantine room, which can only be entered via a hermetically isolating door.
4. Privacy needs
If the patients have some special needs, for example they want to take off or put on their clothes without being seen by the other people, or they have to be checked the private parts of the body by the doctors, they will ask the patients room door shut up. In these conditions, the patient room door can just play a role to protect their privacy.
SAMEKOM, as the most professional manufacturer of Patient Room Door, we can provide our customers with advanced and innovative patient room doors according to different requirements. If you are looking for the accurate information of it, you can visit www.skomdoor.com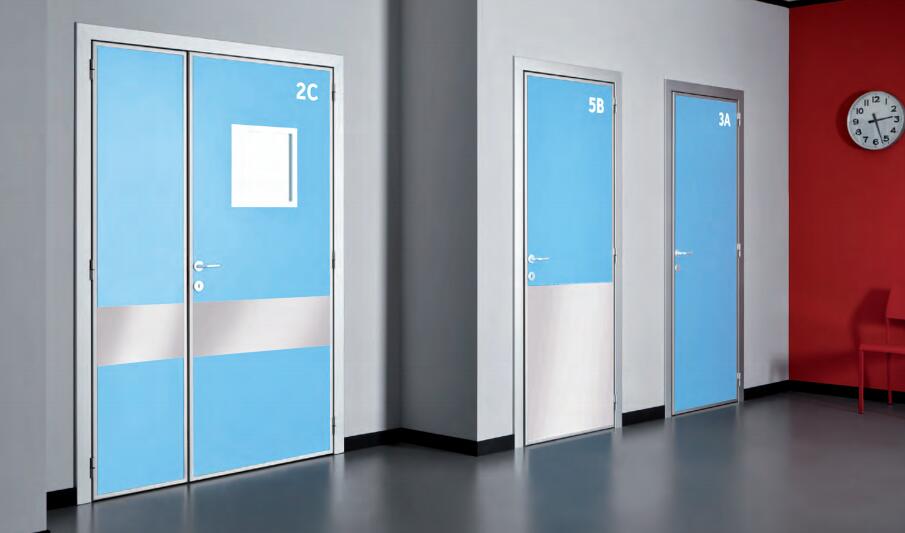 Hospital Door
No.1 Yiheng Rd. Xizi Industry District, Hechun Village, Lishui Town, Nanhai District, Foshan City
+86-13590618692