Good quality hospital room door requirement
For a good hospital door for sale, below is all the specification we need
1. There are no scratches, bumps, etc. on the surface of the whole door.
2. the color is consistent with the customer's requirements for the hospital room door, no obvious color difference. The color is clear and the wood grain is clear.
3. The whole batch of doors has the same color and no obvious color difference. Meet the customer's gloss requirements.
4, the surface has no sag, shrinkage hole, rising edge, wrinkled skin, the line corner is basically consistent with the surface, wear and other defects.
5. The
hospital room door
size is consistent with the size of the hole of the wall.
6. All the patient room sliding and swing doors are uniformly colored on both sides, no significant difference.
7. There is no obvious processing mark on the surface of the coating, and there is no coloring defect.
8. according to the drawings and processing technology production, high quality raw material is required
9.
hospital entrance doors
should be aluminum frame with tempred glass .both manuel and automatic is acceptable .
10. The combination of product parts and components should be tight, firm, seamless, and inactive.
11. The hinge installation is not skewed, and the hole is punched according to the mold, and the position of the keyhole is accurate.
12. the line shape is uniform; the groove depth is consistent, no curvature.
13. the door panel installation gap is uniform, in line with the requirements, the door sleeve installation is square, not skewed.
14. All the hospital room door leaf is flexible and have good sound proof function
15. The door cover and the wall are sealed with double-sided sealant, and then cut flat after drying.
16. Fixing screws between the door cover and the wall, not less than 3 per meter.
17. The same side sleeve should be on a flat surface, and the gap should be filled with sealant.
18. The socket interface must be flat and the tolerance of the sleeve is 1 mm.
19. After the door is closed, it is tightly combined with the sealing strip and does not swing.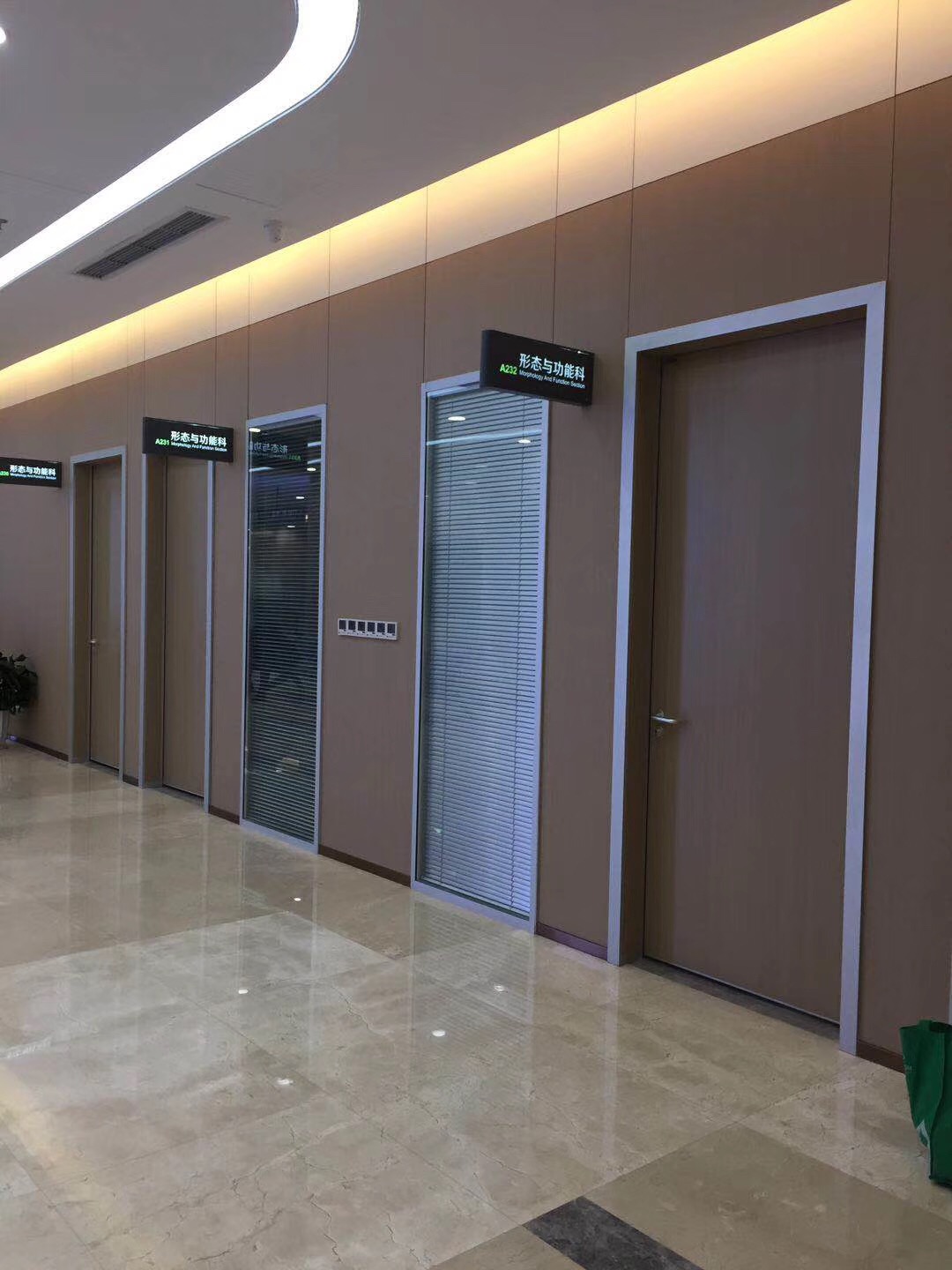 Hospital Door
No.1 Yiheng Rd. Xizi Industry District, Hechun Village, Lishui Town, Nanhai District, Foshan City
+86-13590618692 / 13630030431