Hermetic Doors – Durable and Lightweight
Are you looking for high quality, durable and advanced doors for hospital that are light weight and easy to close and open?
For hospitals and other areas, different types of doors are required to install for easy to open and close process. They should be lightweight and durable. Choosing hermetic doors is a right decision to make that are in hinged and sliding door options – available online and offline too. They are ideal to use at different places like laboratories, operation theatres, hospitals and medical centers. Choosing the best door depends on various things and your requirement. You can choose new range of Hermetic doors that comes with aluminum frames and PVDF coating aluminum framing. Such frames are known for their performance – mainly in terms of anti-rustic hygiene and easy installation versatile HPL Door Facing. These doors are available with Panasonic Auto system that will make the control system steadier and long lasting. Not to mention heavy duty aluminum hinge for all hermetic doors – that make them capable enough to carry weight over 100kg per door slab.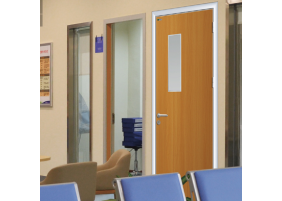 There is a lot more associated with such types of doors that will enhance your experience. You have to go through the details, add to cart the right one and place your order accordingly. Prices are competitive and backed by various added benefits.
Skomdoor offers the best range of high quality hermetic doors that are easy to install and come with maintenance support. Place your order now and get them delivered in secure way.
Hospital Door
No1 Xinxing Industrial Zone,Mashe,Lishui Town,Foshan,PR.China
+8613590618692