Hermetic swing door
SAMEKOM relies on the functional and sustanable qualities of aluminum profile, tempered glass, HPL or stainless ,to produce durable, reliable hermetic swing door ,the fulfill the airtight requirement for hospital ,laboratory ect
Aluminum alloy door profile frame with finishes of Sandblasted, anodized aluminum surface.
Door leaf finish with decorative HPL laminate panel according to European standard UNI-EN 438-1. or 304 stainless steel fiinish .with aluminum edge capping.
Air tighness and Hygience are designed to garantee hermetic function . All around the doors are sealed withrubber seal .It is also equipped with a mechanism that slides along the floor to ensure the door is sealed at the bottom too.

Accessaries:compactible stainless steel handles
Customization in size ,finish option and color are welcome
Automation: Manuel or Automatic hermetic swing doors are available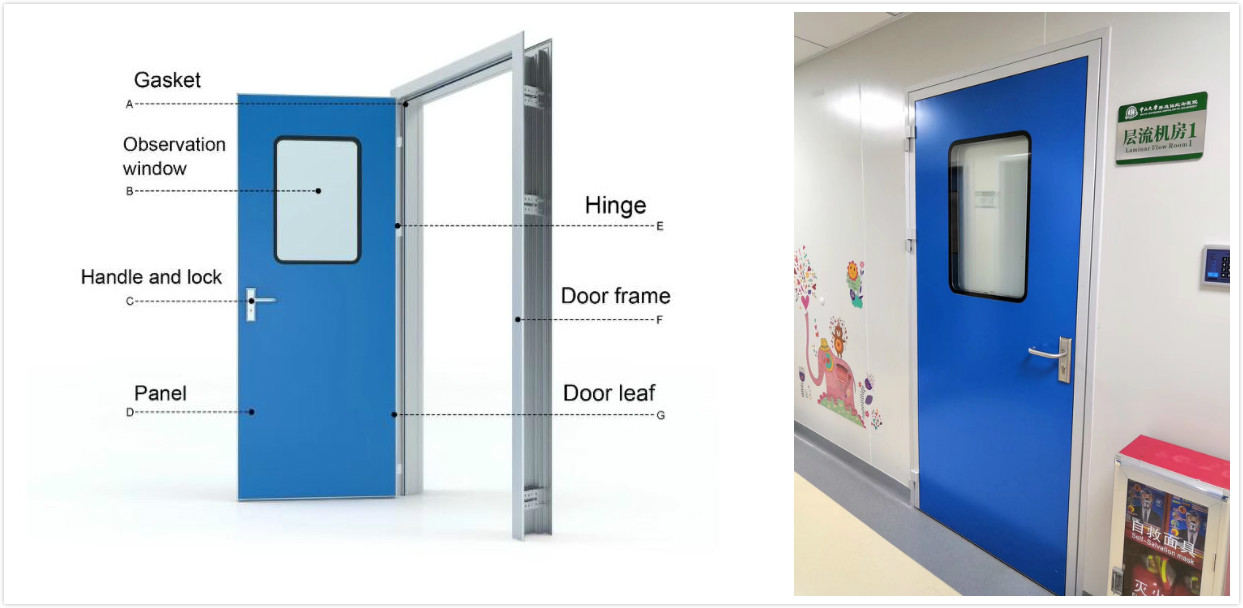 Displaying 1 to 10 ( of 10 products)
Hospital Door
No1 Xinxing Industrial Zone,Mashe,Lishui Town,Foshan,PR.China
+86-13113766257