Hermetic sliding door
1. PANOSONIC Auto Control Track System
The self learning process will be triggered and calculation of the optimum open/close speed will start right after the mechanism start, to make sure the operation always in the optimized state. When the airtighting sliding door lef encounter barrier it will reverse immediately mean while,the system has a low operation with speed self test process.
2. By the help of PSA, there are 3 kinds of operating mode, Half open, Lock, Manual, One way and Automatic. Up to 37 parameters allow you to set the open/close speed, half open width, open time and close time, providing practical functions and simple operations.
Samekom auto hospital sliding door has a automatic troubleshoot system, which can monitor the running situation of the sealed door.
3 . HPL door panel
40mm thickn door panel will be filled with aluminum honey comb and tube ,3mm FORMICA HPL facing will give our sealing sliding door a better impact resistance while better anti bateria ,easier maintenance than other traditional steel or wooden door leaf.
double glazed glass window and 304ss protecting board or kick plate will be optional
X-ray proof function is available
4 . How to achieve Air Tightness
SAMEKOm has designed the V-shape concave arc rail and bearing roller making the door leaf move along both inside and downward for 10mm separately, ensuring the airtight function
Sepcification
Available Size(Maximum) :190(W)X200(H)mm
Clear Passage Width : 600 ~ 1500mm
Clear Passage Width : 2100 ~ 2600mm
Maximum Opening Force : 120Kg
Power Supply : 220V±10%
Rated Power : 100W (Single Drive)
Ambient Temperature : -15~55°C
Relative Humidity : <=85%
Operating Noise :<=50db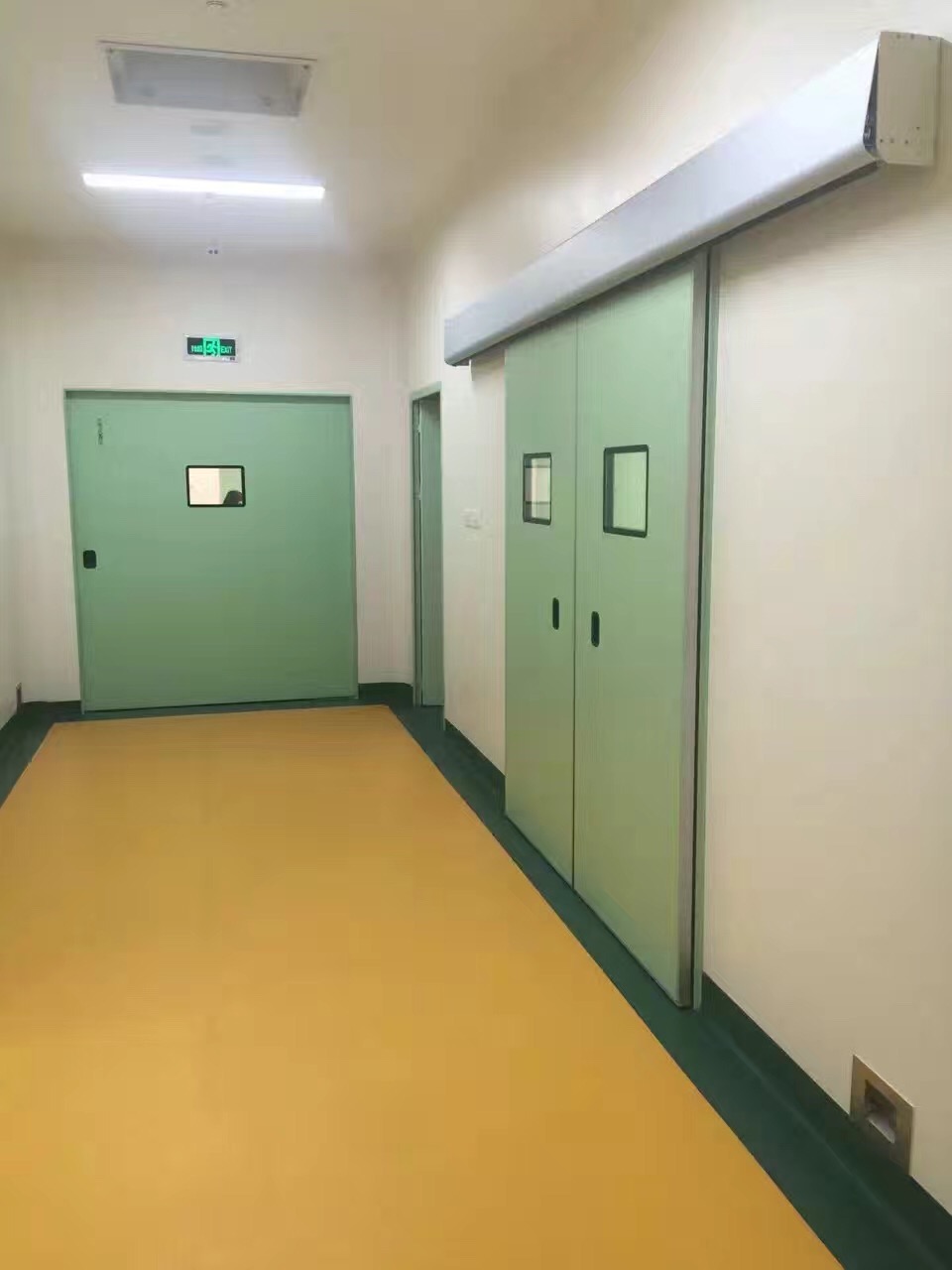 Hospital Door
No1 Xinxing Industrial Zone,Mashe,Lishui Town,Foshan,PR.China
+86-13113766257