ICU Door And Specialty Of Using In Hospitals
Incentive Care Unit or ICU is the most vital part of any hospital or super-specialty hospital. ICU door have their importance in enhancing the safety of the space. Such doors keep air from inside prevented or don't allow outside air to enter inside. They ensure infection will not spread in the area; while they make no noise at the time of open and close.
Depending on your choice and requirement, you can choose sliding or hinged ICU door that are available in standard sizes. You have to choose the right type of doors that are easy to use and come with a number of added features. These doors produce less air disturbance and making them ideal for different environments, mainly for the places where hygiene is on priority. They also come with the specialty of minimizing the spread of infection. They come with touch sensors and automations.
In addition to this, ICU Door are important and designed for areas, where control of air leakage is required. These doors are known for having wrapped around frame with a neoprene seal that is incorporated to enable doors to seal perfectly.
A new range of high-grade and durable ICU Door are known for providing you with a number of added features that will surely enhance your experience to choose something latest and classy.
In order to fulfill your requirement, you have to go through the details and make a contact either by giving a call or sending a mail to the right manufacturer.
Prices are competitive and backed by discounts; while you can get them delivered on time and in secure way. Place your order for a new range of ICU Door and get them with installation assistance.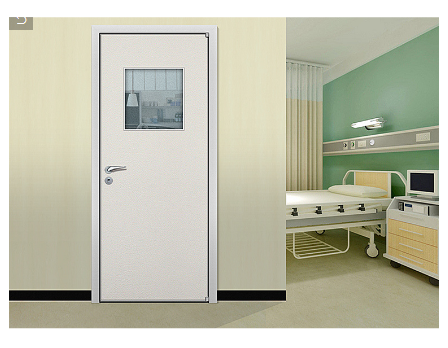 Hospital Door
No1 Xinxing Industrial Zone,Mashe,Lishui Town,Foshan,PR.China
+8613590618692