Safety and comfort are two essential points for medical door
For any hospital, patient safety and their comfort are two essential points. For this, each and every minor thing has its importance. Choosing the right type of medical door is also an important part of this process to ensure maximum privacy and noise-free environment. Medical doors are designed and developed by using very lightweight material like aluminum and glass. Such doors come with a number of added features and benefits like easy to open and close without making any noise. Use of glass makes them able to provide the feelings of open environment. There is a lot more associated with such doors that truly play a pivotal role in transforming your hospital space into contemporary one.
There are a number of added benefits of using ready-made lightweight medical doors. They come with aluminum profiles and making all the door body water resistance, strong, easy to maintain and with high quality and advanced ward door leaf. In addition, they are filled with aluminum honeycomb and solid wood block in place of chipboard and paper honeycomb — mainly to give doors a better impack resistance performance.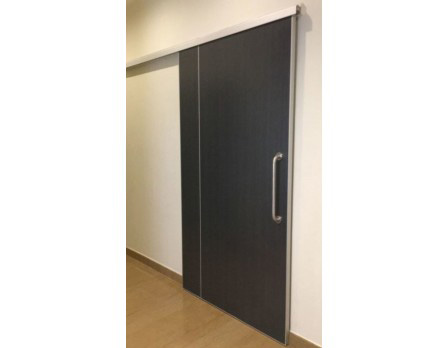 Hospital Door
No1 Xinxing Industrial Zone,Mashe,Lishui Town,Foshan,PR.China
+8613590618692