SAMEKOM Patient Room Door with Wider and Higher Opening Options
In a hospital or medical center, patient room doors should be lightweight and come with the option of wider opening. Door frame matters a lot in it that should be made of metal, instead of wood. If you are looking for patient room doors, you have come at the right place. SAMEKOM patient room doors are durable and come with aluminum frames – in place of traditional wooden frames for all the hospital patient room doors that give much higher installation efficiency in comparison to other types of doors.
Use of such structures make patient room doors advanced and innovative as the structure provides wider and higher opening and according to the modern architect. We offer you a new range of doors that come with Aluminum ward door edge – with capping that is of Aluminum profile and making all the door body water resistance, strong, easy to maintain and with high quality and advanced ward door leaf. They are filled with Aluminum honeymoon comb and solid wood block in place of chipboard and paper honeycomb to give doors better impack resistance performance.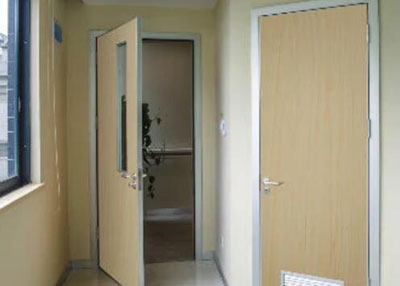 These patient room doors are available in a variety of sizes that can be configured as single/double sliding either manual or automatic. Not to mention custom size that is also offered to you. We offer patient room doors with facing option with hundreds of colors to choose from. Melamine, HPL and Formica are different door facing that you can get.
High quality and advanced patient room doors are available with tempered glass window, stainless steel kick plate, panic bar and different types of other hardware.
In order to get the best quality doors, you have to go through the stock and features and place your order. We also offer you an installation guide to make everything easy for you.
Hospital Door
No1 Xinxing Industrial Zone,Mashe,Lishui Town,Foshan,PR.China
+86-13113766257