What Are the Specialties of Patient Room Door?
Before you place your order for the best quality and ready to install patient room door, you are advised to know about the specialty of these doors. They are high-grade and durable ICU door comes with breakaway capability – the right solution for large opening in the ICU or CCU room. These doors are designed with advanced breakout system – mainly for aluminum frame door. In addition, they are associated with option of stacking the panels to one side and pulling them open to create a wide opening featuring broad glass panels for a full, unobstructed view, even when doors are shut.
The Best Range of Patient Room Doors Online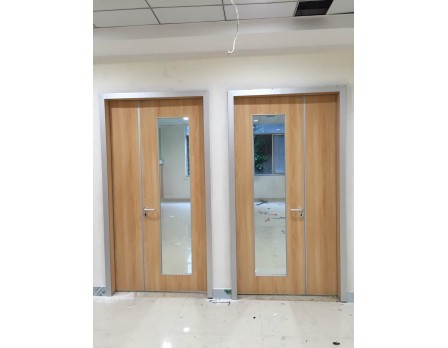 You can buy the best range of such doors or place your order for ICU doors that are in varied forms like China Auto Sliding ICU and CCU Door, Sliding ICU door with breakaway function,ICU Patient Hospital Waiting Room Door, Auto breakout sliding door for ICU CCU room, and Double ICU entrance door. All details are provided about these doors so that you can know about their functioning and choose the best one according to your requirement. Each one comes with a number of added features and provided with technical specifications to help you in choosing the right one and get them in use.
SKOM Door Offers the Best Range of Patient Room Doors
There are a number of added features associated with them that will surely ease the work and provide you with complete peace of mind. Here, the most crucial thing is to find the right manufacturer that is convenient for you to offer you the broad range of such patient room doors. SKOM Door is a one stop name providing you with the best quality and latest doors. They are made of varied metals and material – to ensure they are lightweight and come with added features. Place your order now and get the best quality doors with a complete guide.
Hospital Door
No1 Xinxing Industrial Zone,Mashe,Lishui Town,Foshan,PR.China
+8613590618692