High-Grade Hermetic Door for Hospitals
Are you looking for a new range of doors for hospital or any other place?
Hermetic doors are the best source to fulfill your requirement. You can choose the best quality and latest hermetic doors – available in a variety of sizes and types. Choosing the best type of doors is an important decision to make. These doors are easy to open and close and come with a number of added features. They are designed by aluminum and glass with strong frame.
How to Choose the Best Range of Hermetic Door?
Choosing the best range of Hermetic Door is far easier and hassle-free process now. For this, you have to do is search for the right supplier or reach directly to the top manufacturers. There are a number of big names in this domain working dedicatedly to design and develop the best range of high-grade doors that are lightweight and easy to open or close. You can choose the best model, go through the details and place your order.
When it comes to choose the best quality and latest hermetic door or any kind of other, you will find name of Skom Door comes on the top. The leading manufacturer and designer has become a one stop name where experienced professionals are working dedicatedly to bring to you unique doors. A user guide is also provided to you so that you can find something latest.
They also offer you customized doors. So, what you are looking for, place your order now and get the best range of hermetic doors.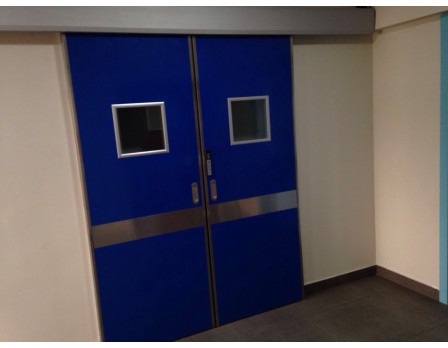 Hospital Door
No1 Xinxing Industrial Zone,Mashe,Lishui Town,Foshan,PR.China
+8613590618692