Inquire about heathcare door from client in Dec 2020
In Dec 2020, we got one inquiry of healthcare door from client, below is the details:
Product:
Heathcare doors for operating theatres
Inquire: Dear Sir, Have a nice day! I would like to inquire about Hospital use of Doors price & specifications. Our required items are as follows:
(1) Double Swing Door (Hospital Use)
(2) Sliding Door Sensors (sensor and it's accessories only).
We prefer branded items. Please kindly reply with your comment as you received my mail. Looking forward to hearing from you soon. Thanks & Best Regards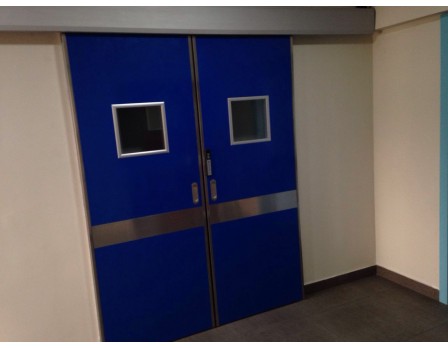 Samekom healthcare doors are available as swing and sliding doors. They can be suitable for high used areas such as healthcare center, medical center, nursing center, hospital ect , where safety, reliability and ease of use are required. With our unique aluminum frame system, the doors are very easy to install, configuration can be single or double door, manual and automatic, for environments with controlled bacterial contamination and/or expose to X-rays. All the doors are suitable for traditional concrete wall or prefabricated housing system.
If you are interested in our healthcare doors, please feel free to contact us:
Tele: +86-13590618692
Email: stanley@samekom.com
Hospital Door
No1 Xinxing Industrial Zone,Mashe,Lishui Town,Foshan,PR.China
+8613590618692