Successul hospital project case in Uzbekistan
SAMEKOM has dedicated itself into hospital door business over the past 10years. We have been serving over 100 hopsital worldside every year for offering them right solution for hospital patient room door, hospital entrance door, ICU swing & sliding door, hermetic doors, x-ray door ect.
SAMEKOM has the honor to supplied all hospital doors to one of the biggest local hospital CARDIOLOGY UZBEKISTAN. The institution will be providing training and internship opportunities for regional medical personnel, improving the local people's medical level, and increasing the localization rate of medical products. It will be gradually extended to various regions of Uzbekistan. Below are some pictures for the project, hopistal patient room, Corridor, Entrance, ICU room.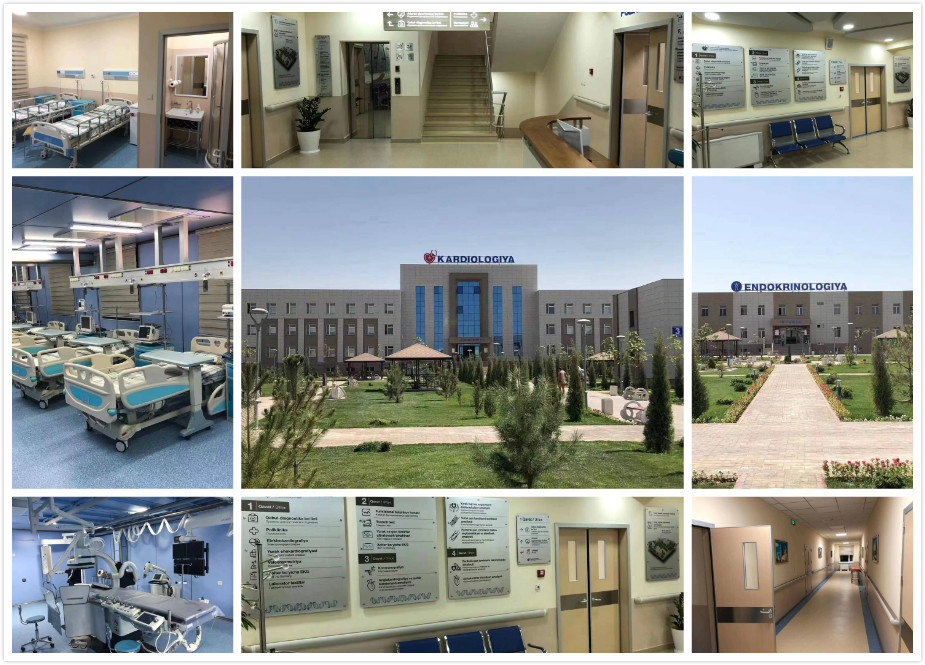 Hospital Door
No1 Xinxing Industrial Zone,Mashe,Lishui Town,Foshan,PR.China
+8613590618692