Usage of HPL in hospital door industry
Fire-proof board, fireproof board, scientific name for the thermosetting resin impregnated paper High pressure laminated board, abbreviations for HPL (High - pressure Laminate) is a surface Decorative building materials, refractory has the rich surface color, texture and special physical properties. It is the original paper (titanium powder paper, kraft paper) after melamine and phenolic resin impregnation process, after high temperature and high pressure environment made.
HPL is widely used in hospital industry, such as different types of hospital doors, cabinets, laboratory, wall panel ect. For certain area, HPL play an important role on anti-bateria, preventing cross infection role. Samekom has been implementing HPL for patient room sliding door, especiall hermetic door for hospital are mostly used in OR room and ICU room which has more hygience concern.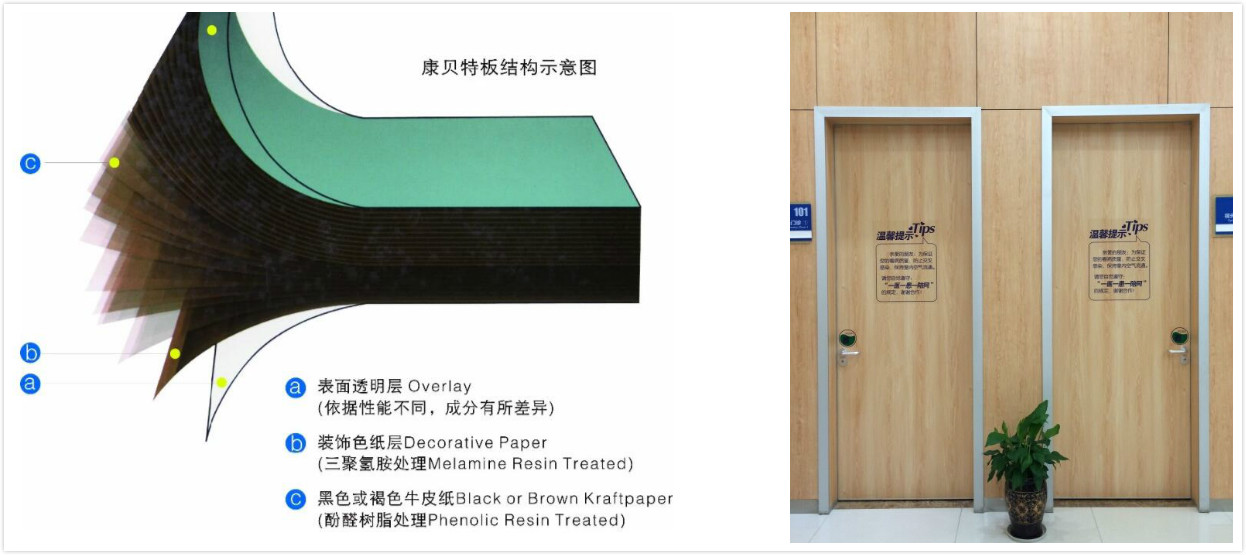 Hospital Door
No1 Xinxing Industrial Zone,Mashe,Lishui Town,Foshan,PR.China
+8613590618692