Choose the Best Hermetic Doors for Hospitals
Hermetic door, the most innovative series of doors for hospitals, clinics and similar other spaces, is advanced air seal door system, well equipped with a circumferential hermetic sealing system – taken into use for operating theatre, laboratories in large halls and pharmaceutical industry. Their features and specifications make them ideal to use. They are unique in making that meet the design and security requirements of GMP. Depending on your requirement, you can choose manual or automatic doors with customization option for medical operating rooms, patient areas, kindergartens and other spaces. They are designed with advanced auto-locking and unlocking system with motors in small sizes. They make no noise; while known for long-lasting working life.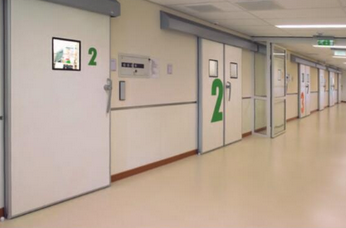 There are various other spaces, where
hermetic doors
are used in different ways. In simple words, they are ideal door systems taken into use for prevention of the exchange of the external and internal air. You can also choose high grade and latest hermetic doors – available in hinged and sliding options that are specifically designed for areas like lab, hospital, medical center and different other places where requirement of strict control in airflow is important.
These doors are available with Panasonic Auto system that will make the control system steadier and long lasting. Not to mention heavy duty aluminum hinge for all hermetic doors – that make them capable enough to carry weight over 100kg per door slab. These high grade and latest
hermetic doors
are available in a variety of color combinations and door facing option that you can choose according to your choice and requirement.
Hospital Door
No1 Xinxing Industrial Zone,Mashe,Lishui Town,Foshan,PR.China
+8613590618692